Let these 3 words motivate you when thoughts of self-doubt arise in your mind. You can do whatever you think you can but there will always be thoughts,people and circumstances that will make you waver.Remember at such times that
YES YOU CAN
and carry on with confidence and success is yours.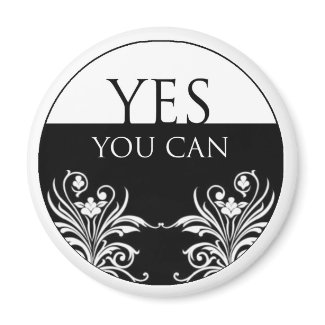 3 word quote-Yes You Can Magnet
by
semas87
Sell art
online at Zazzle.
If I am not for myself, who will be?
~ Pirke Avoth
Success comes in cans, not cant's.

~ Unknown
More Inspiring quotes to motivate you that YES YOU CAN...
Books to inspire you that YOU CAN...