Power Word - QUESTION
Asking yourself Questions help you focus on the answers to create a purposeful and joyful life.
Words have power.They inspire and motivate you.This is part of the series of
Alphabet power words
for motivation that I designed for my blog
Affirmart
and later crafted the lens
One Word Quotes
with corresponding affirmations for them.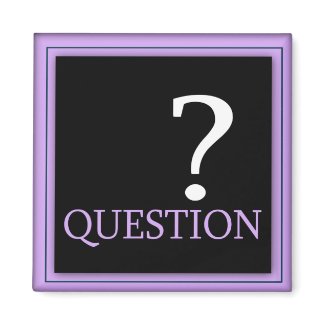 Power Word For Motivation - QUESTION
by
semas87
Browse other
Inspirational Magnets
Here is the affirmation for asking the right questions.
"I ask the right questions to progress in the right direction."
Related Books To start asking the right questions