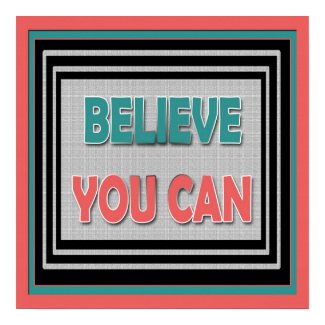 Believe You Can ~ Motivational Poster
by
semas87
Browse more
3 word quotes Posters
Believe you can -These 3 words will motivate you to stop the negative thoughts that creep into your mind and help you overcome self-doubt.
" If I have the belief that I can do it,
I shall surely acquire the capacity to do it even if I may not have it at the beginning."
~ Gandhi ~
This motivational poster was created with the colors suggested at
play date cafe
for this
week's challenge
.
I am happy to share that last month a Reading Teacher from Florida was impressed with these motivational words and ordered 50 key-chains (shown below) with the inspiring 3 word quote Believe you can to give her students.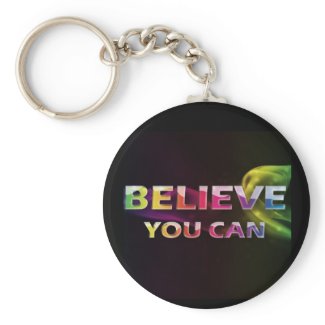 Three Word Quotes ~Believe You Can~
by
semas87
Sell art
online at Zazzle.
A few interesting Squidoo Lenses to help believe you can....
Recommended Books from Amazon
Believe You Can--The Power of a Positive Attitude
Believe That You Can: Moving with tenacity toward the dream God has given you