Your goals sets you apart.They are your guides to success.They are the compass that show you the way to go and quoting Diana Schart Hunt's wise words "Goals are dreams with deadlines"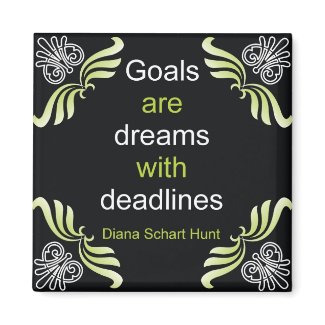 Goals Quotation Magnet
by
semas87
Become a
graphic design affiliate
for Zazzle.
The first step towards your goals is to determine your priorities and focus on them!
Focus-Motivational Quote postcard
by
semas87
Start
selling my art
online with zazzle.
You can download the above image with quote for your desktop wallpaper here
Free quote desktop wallpaper
Books From Amazon For Related Reading
The Goal: A Process of Ongoing Improvement
The Magic Lamp: Goal Setting for People Who Hate Setting Goals